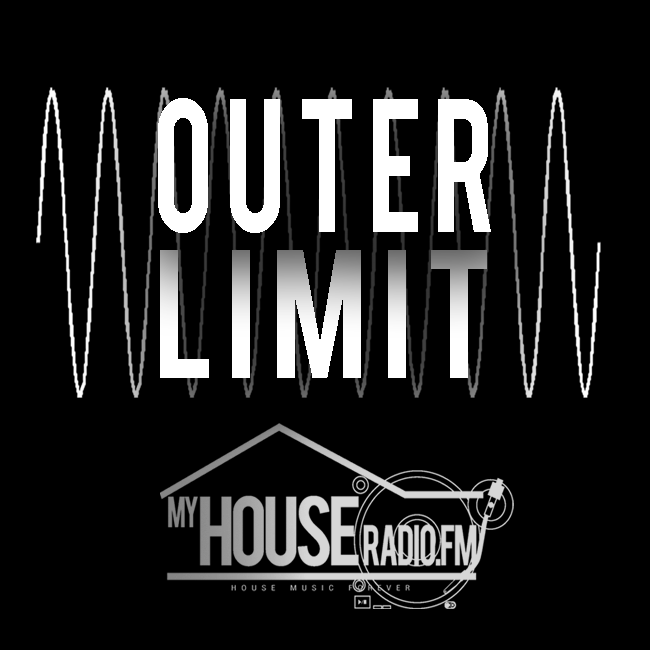 By Glen "DJ Houseman" Williams
As many may have seen on social media, I host a Sunday night deep show on My House Radio, the Outer Limit. It is a show where music is explored outside of regular norms DJs play. My intentions with the show is to allow DJs to experiment with sounds of Deep House mixed with other creative music creating a laid back atmosphere where listeners can vibe to music that relaxes and inspires.
I developed this concept because like myself I know lot of DJs have music they simply cannot fit inside their regular played sets and the show offers DJs to submit sets of their expression to show's style.
Deep House is defined as:
"Deep house is a subgenre of house music that originated in the 1980s, initially fusing elements of Chicago house with 1980s jazz-funk and touches of soul music.
Deep house is known for tempos typically from 110 to 125 BPM, muted basslines, spacious use of percussion elements (typically using a Roland TR-909 drum machine), soft keyboard sounds (pads), use of advanced chord structures, ambient mixes, and soulful, predominantly female vocals. Lyrics usually focus on positive/uplifting or forlorn modern blues lyrics. The use of vocals persisted in deep house as new forms of house music often abandoned them, but as of 2019, this difference has largely disappeared.
Influences of jazz music can be found in the use of more complex chords than simple triads – 7ths, 9ths, 13ths, suspensions, alterations- and less mainstream chord progressions, giving compositions a slightly dissonant yet pleasant feel. Standard drops and buildups found in mainstream EDM are atypical in deep house.
Slower, more liquid grooves, and a smooth, stylish, chic demeanor make deep house a more mature, sensuous, simmering metaphor for sex than other genres of electronic dance music. It rarely reaches a climax, but lingers on as a comfortable, hypnotic and relaxing pulse, perfect for the small, dimly lit nightclub.
Deep house was largely pioneered by Chicago producers such as Marshall Jefferson (On the House) and Larry Heard (Mr. Fingers) and with tracks such as "Mystery of Love" (1985) and "Can You Feel It?" (1986) the latter had a similar impact on deep house to that of Derrick May's "Strings Of Life" (1987) on Detroit techno. The jazzy sound became more common due to the favored use of gentler, more organic (yet still synthesizer based) production and instrument sounds. Author Richie Unterberger has stated that Heard's deep house sound moved house music away from its posthuman tendencies back towards the lush, soulful sound of early disco music (particularly that of old Philadelphia International and Salsoul records). "Can You Feel It" became a deep house blueprint; Heard used a Roland Juno-60 synthesizer to create the deep bassline, along with a Roland TR-909 drum machine for the beats.
In the 2000s and 2010s, the genre remained very popular. By 2014, however, the perception of the genre was resulting in a sense that some House music was being labeled Deep inappropriately, and the term has since been used to encapsulate various types of bassline-driven house music as the genre evolves from its historical origins."
I agree with most of above description and I view deep house as culture extension like House Music itself… Deep House is part of the House Music culture genre. Afro House has very exciting sounds and music with people making music literally with nothing and creating beautiful music. Europe has interesting take on Deep House as American producers as well.
All interpretations of Deep House are welcomed on the Sunday Show. Will be fascinating to hear DJs expression of this creative sound. It is place to explore and promote and I invite DJs professional and novice alike to submit a set with short bio about yourself and experience.
Thank You,
Simply Email
in**@my**********.fm
Here's Hoping To Hear From You Soon
Glen Williams (DJ Houseman)
Co-Owner of MyHouseRadio.fm