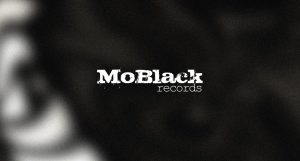 After being immersed in the Afro house scene during a decade living in Ghana, Mimmo Falcone launched MoBlack Records to help promote the sound internationally. Nearly 10 years and over 500 releases later, the label is a crucial outpost for the sound.  Alongside a mix from its catalogue, Kitty Amor learns the label's story
Hailing from Naples, Mimmi Falcone now known as the artist MoBlack — had a desire to share his passion for music and become a DJ from an early age. But it wasn't until a chance move later in life that he ended up on a path to creating one of the biggest of Afro house outlets around — his label, MoBlack Records.
Following university, he landed a job at a food processing company that required him to travel to different parts of the world. After a year, in 2003, he was offered an opportunity that turned into a 10-year stay in Ghana, where he was exposed to all kinds of African music. Mimmo used this new chapter in his life to explore the local music scene, eventually landing a 90-minute show on YFM Ghana, where he met with various artists and producers, and played in local nightclubs.
Over the years, Mimmo came to hear a new sound that was very different to the music prevalent in West Africa. "It was here where I heard what is now identified as Afro house, as I heard a lot of the music coming from Angola and South Africa. Immediately I fell in love with that fresh, deep sound, which influenced me to start producing music myself," he explains.
In 2012, Mimmo began sending demos to established labels, but failed to get a response. This only put fuel in his engine, however, inspiring him to create his own label, MoBlack Records, in December 2013. "I wanted to create a platform for myself and other artists, because I travelled across South Africa, Mali, Nigeria, Ivory Coast, Senegal, and I was really impressed by the amazing talent that existed in these countries. I wanted to give space for these talents to be heard not only in their own continent, but eventually around the world," says Mimmo.
His personal quest to spread the music he is passionate about led him to name the label after himself. He explains, "I only release the music that I really love to listen to and play as a DJ. My method towards the label is exactly the same method I have as a DJ when selecting tracks for a gig."
On his travels, he absorbed a lot of music that inspired him to create a sound that merged traditional African instruments with electronic music. He kicked off the label with his own work, 'The Ultimate Afro', a six-track EP that set the tone for the tribal-infused/deep sounds that have come to define MoBlack Records. Wanting to better get to grips with production and develop authentic African sound elements, Mimmo took three months to put together the follow-up release, '2 By 2', which saw him collaborate with South African artist, Young DJ. The release made the top 10 on Traxsource, gaining the label a lot of attention. Mimmo started to receive demos from producers, and considers himself very fortunate to have received good Afro house tracks right from the start.
During his time in Africa, Mimmo came to learn of how Afro house was growing through African talents such as Black Coffee, Culoe De Song and Mr Raoul K championing the sound in their respective homelands. "I remember hearing a lot of the tracks they played and questioned why this music is not heard in Europe," he says. This motivated him to make MoBlack Records an engine to drive African electronic music beyond African borders.
Through the label's early successes, Mimmo came to realise his skill set was better suited to running the label than producing music himself. "I decided to dedicate more of my time to running the label and supporting other artists' music careers," says Mimmo. "MoBlack Records is where it is today because of the new upcoming artists that have been pushed through the label, such as Enoo Napa and De Cave Man. The magic is within the youth and I love the new experimental sounds that they are not afraid to test out."
Other artists who've seen success blending different styles on MoBlack include FNX Omar, Kususa, Sobek and DJ X-Trio, who mix techno and electronic sounds with traditional African drums. With high volumes of good-quality music coming through, Mimmo chose to release new music on a weekly basis, as there was no other label distributing Afro house frequently enough to build a catalogue of the genre. This release schedule received attention from digital music distributors, in particular Traxsource. "They supported me a lot with release features, interviews and the radio platform that led to being regularly charted. Once I had sent a proposal to Traxsource on what I could do for Afro house by working with them, they asked me to curate the Afro house section for the platform," he explains.
In 2016, Mimmo became the Afro house manager at Traxsource; however, with this new move came challenges that he wasn't ignorant towards. As he ran his own Afro house label, he knew that there may be backlash to him running the Afro house section on the genre's biggest distribution website. "I almost rejected the job offer as I was mindful that people would think I would favour my own label on the website, and I really want to shine light on the genre overall, not just my label," he says. To overcome this, he agreed that another curator would review the MoBlack releases and judge their placement on the website. With Traxsource sharing the same mission of wanting to grow the genre, Mimmo's expertise in label management contributed to a 50% increase in the genre's sales.
"I remember Enoo Napa's remix of De Cave Man's 'Black Queen' was charted in the Top 200 tracks of Traxsource in 2016, and that's when I knew people would be paying close attention to the genre overall," he says.
As an important tastemaker, Mimmo has seen Afro house evolve and gain acceptance on a global level. "When I started MoBlack Records, my objective was to be the No.1 label driving Afro house, and I am happy to have been able to accomplish this. For years, it has been the No.1-selling Afro house label and I believe that this is down to the consistency I have in pushing the music beyond the confines of Africa alone," he proudly shares.
Mimmo considers 2017 to be a pivotal year for MoBlack Records' contribution to Afro house, as he released 'Amahloni' by Stones & Bones featuring Toshi, and the remix by Manoo captured ears across the world. "This was a breakthrough track for the label, as it went beyond the usual limits of Afro house and was played by electronic music figurehead, Dixon,'' he states. The exposure the genre got that year "opened new doors for the artists involved, as well as the label".
A year later, Mimmo joined Innervisions' distribution company, with MoBlack Records music being released by Muting The Noise for vinyl and digital, helping increase its reach even further. Fast-forward to 2022 and MoBlack Records has put out over 500 releases. The label has always had a distinctive presence thanks to its eye-capturing artwork.
"My idea was to put forth the beauty of Africa in music, art and fashion. I was fortunate to work with the artist Erikan Ekefrey from Nigeria, who has contributed the most to giving an image to my label, as the logo comes from his paintings," say Mimmo. MoBlack now has a resident artist, Rachael D'Alessandro, who works on the artistic direction of the label.
Driven by an innovative mindset, Mimmo appreciates the way artists are open to further evolving the Afro house sound and how other labels are putting in the same level of work to expose good music across the world. "I now see that techno producers are influenced by Afro house producers and vice versa, therefore it is closing the margin between the underground and commercial dance music. Afro house is really achieving its full potential in taking place in commercial spaces."
It has always been an objective for MoBlack Records to reach people who have never played African electronic music, but are well respected on a global scale, and Mimmo takes pride in the contribution the label has made in the steady rise of Afro house. "It's amazing to see big artists like Diplo and Carl Cox play music from the Afro house world now, and reassures me on what I envisioned for our music in the early years, before it even had a genre name. I always believed that people would want this music, because it is so deep rooted and truly moves you when you hear it."