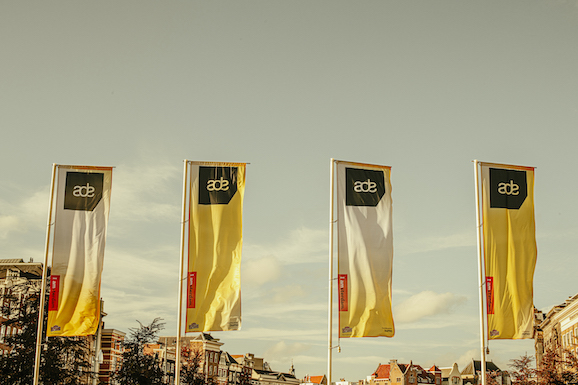 ADE – the recap of our second experience at one of the most influential events focused on electronic music Amsterdam Dance Event 2022 photos and video by KEYI STUDIO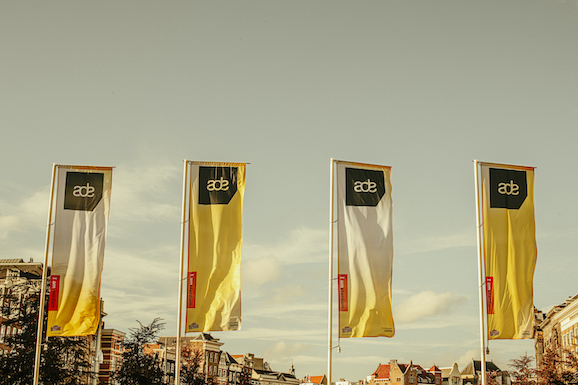 Here we go again!
Some time ago we visited the Amsterdam Dance Event for the second time – it was a splendid experience last year so we didn't hesitate to do it again. It's the 27th edition of ADE. The five days of the festival and conference programs offered this year reached a record number of 450,000 visitors. An opportunity for unique experiences, ADE offers over 1000 events and 2,500 artists and speakers.
我们又来了!
前段时间,我们第二次参观了阿姆斯特丹舞蹈节,因为去年的舞蹈节是一次精彩的体验,所以我们毫不犹豫地再次参观。这是第27届ADE。今年,为期五天的节日和会议项目为创纪录的45万名游客提供了独特的体验机会,他们中的每个人都参加了1000多个活动和2500名艺术家和演讲者。
The Amsterdam Dance Event has grown to become the most important and influential breeding ground for electronic music culture and talent.
This year's program showcased a wide array of electronic music subgenres, live music and cultural crossovers, with standout events including Metropole Orkest and Suzanne Ciani, Jameszoo's Blind Group, and audiovisual spectacles at Nxt Museum, Within Without at Carré, Speedy J's STOOR. ADE Arts & Culture covered themes such as mental health with meditative sessions by DJ Marcelle, as well as social impact initiatives including Music Moves and House of Hope. The long-expected day finally arrived to celebrate the biggest electronic music gathering in the world. The print issues of the magazines and our equipment were packed safely in the trunk and together with the team we were ready for the seven hour drive to Amsterdam.
阿姆斯特丹舞蹈活动已经发展成为电子音乐文化和人才的最重要和最有影响力的滋生地。
今年的节目展示了广泛的电子音乐子类型、现场音乐和文化交叉,其中突出的活动包括Metropole Orkest和Suzanne Ciani、Jameszoo的Blind Group,以及Nxt Museum、Within Without at Carré、Speedy J的STOOR等视听奇观。ADE艺术与文化涵盖了诸如DJ Marcelle的冥想课程的心理健康主题,以及包括Music Moves和House of Hope在内的倡议的社会影响。期待已久的庆祝世界上最大的电子音乐聚会的日子终于到来。杂志的印刷版和我们的设备被安全地装在后备箱里,我们和团队一起准备了七个小时的车程,前往阿姆斯特丹。
Speaking of excitement, we had a few things to celebrate – the feature with Dave Clarke.
One of them was releasing our new issue and online article with the techno-punk legend Dave Clarke. Going back to our cover stars. We believe we don't have to introduce Dave again but he speaks for himself in our interview…
说到兴奋,我们有几件事要庆祝–与戴夫-克拉克的专题报道。
其中之一是发布我们的新期刊和在线文章,与技术-朋克传奇人物戴夫-克拉克合作。 回到我们的封面明星。我们相信我们不必再次介绍戴夫,但不久–因为他在我们的采访中谈到了自己…
"I was born in Brighton…
… I lived there for around 26 years. My DJ'ing career started in Brighton at a roller disco, of all places, and at school friends' birthday parties. My recording career and my start in radio broadcasting also started in Brighton. The very first single I released bizarrely went to number one in the Gallup album charts on XL Recordings. It was considered a "dance album" because it was over 12 minutes long and that was in about 1988 or '89.
"我出生在布莱顿……。
… 我在那里生活了大约26年。我的DJ生涯开始于布莱顿的一个滚轴迪斯科,在所有的地方,以及学校朋友的生日聚会上。我的录音生涯和我的电台广播的开端也是在布莱顿开始的。我发行的第一张单曲很奇怪地在XL唱片公司的盖洛普专辑排行榜上排名第一。它被认为是一张 "舞蹈专辑",因为它的长度超过12分钟,那是在1988年或89年。
I have been on various different record labels throughout my career from R&S records to Skint and many, many more in between. I have enjoyed doing countless remixes too, including for the first Mission Impossible film to Depeche Mode, my musical heroes. They used my acoustic remix of "Dream On" to walk on stage for one of their tours. I worked on Placebo a few times, Soft Moon, Anika and more recently scored an official number one in the UK Vinyl charts with my remix of Fontaines DC in 2021…"
在我的职业生涯中,我一直在各种不同的唱片公司工作,从R&S唱片到Skint,还有很多很多。我也喜欢做无数的混音,包括为第一部《碟中谍》电影和Depeche Mode,我的音乐英雄…..,他们用我的原声混音的 "Dream On "在他们的一次巡演中走上舞台。我曾为Placebo、Soft Moon、Anika工作过几次,最近,我在2021年的Fontaines DC的混音中获得了英国黑胶排行榜的官方第一名…"
Kittin and The Hacker – the legendary electroclash duo in Keyi Magazine
In the new issue and soon online we have the pioneers of electroclash – Kittin & The Hacker, who landed on our cover. The legendary duo Kittin and The Hacker – Caroline HervÉ & Michel Amato – are known for cold beats, dark sounds, and New Wave influences. They continually create their own universe of dark, hypnotic soundscapes. The first collaboration between Kittin and The Hacker in the late 90's unleashed the hits "1982" and "Frank Sinatra" which led them to become the most important act on DJ Hell's cult Electro Clash label, International Deejay Gigolos.
Kittin和The Hacker–Keyi杂志上的传奇电音二人组
在新一期杂志中,我们有电音的先驱–Kittin & The Hacker,他们登上了我们的封面。传奇二人组Kittin和The Hacker–Caroline HervÉ和Michel Amato以冷酷的节奏、黑暗的声音和新浪潮的影响而闻名。他们不断地创造他们自己的黑暗、催眠的音符宇宙。90年代末,Kittin和The Hacker的首次合作释放了 "1982 "和 "Frank Sinatra "这两首名曲,使他们成为DJ Hell的邪教Electro Clash厂牌International Deejay Gigolos中最重要的演员。
Our journalists Michel & Ana Morin aka Involucija sat down together, spoke in-depth about the latest release, and explored many of their views and insights. The cover photo gave us the opportunity to reverse the scenario depicted on their first album cover where The Hacker had shot Kittin. Now it's time for revenge and Kittin shoots the Hacker to restore balance in their universe.
我们的记者Michel和Ana Morin aka Involucija坐在一起,深入讨论了最新的发行,并探索了他们的许多观点和见解。封面照片让我们有机会扭转他们第一张专辑封面上描绘的情景,即黑客射杀了基廷。现在是复仇的时候了,Kittin射杀了Hacker以恢复他们宇宙中的平衡。 
Our first stop, once we arrived, was Fosbury and Sons and the press area where we placed the new issue of the magazine and met some friends, guests and the team of ADE.
我们到达后的第一站是Fosbury and Sons和新闻区,在那里我们放置了新一期的杂志,并见到了一些朋友、客人和ADE的团队。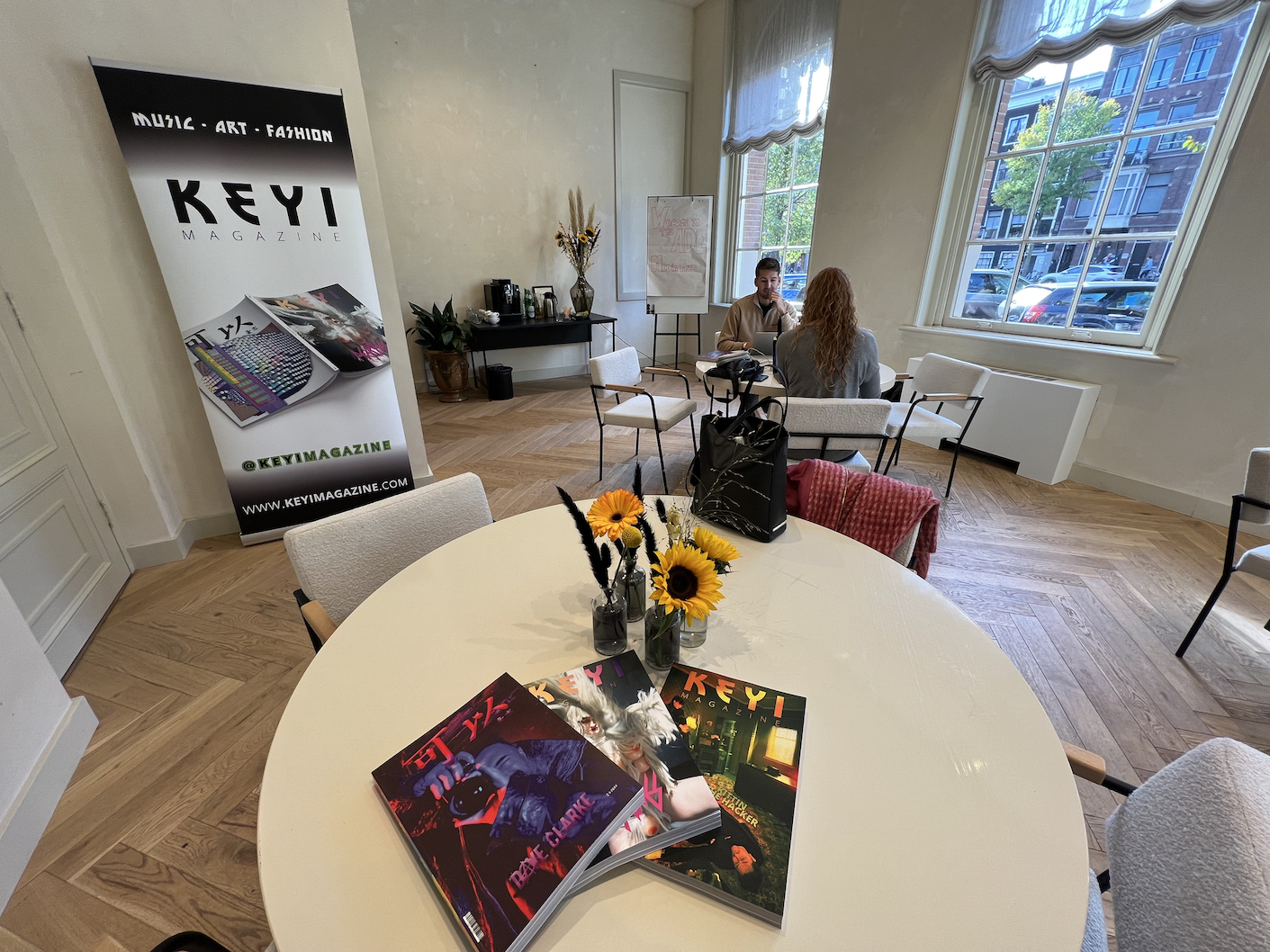 A place to visit and catch the books.
The next stop on our map was at our partner – Amsterdam's legendary place Atheneum. It is an independent bookstore with a range of approximately 25,000 titles focused on literature (Dutch, English, French, German, Spanish, Italian), history and politics, philosophy, science, design, art and cook books with more than 50 years of experience. In addition, they have the most special magazine collection in the Netherlands including our magazine. You can see the latest issue below.
一个可以参观和抓紧时间看书的地方。
我们地图上的下一站是我们的合作伙伴–阿姆斯特丹的传奇之地Atheneum。这是一家独立书店,拥有约25,000种图书,专注于文学(荷兰语、英语、法语、德语、西班牙语、意大利语)、历史和政治、哲学、科学、设计、艺术和烹饪书籍,拥有超过50年的经验。 此外,他们还拥有荷兰最特别的杂志收藏,包括我们的杂志。你可以在下面看到最新一期的杂志。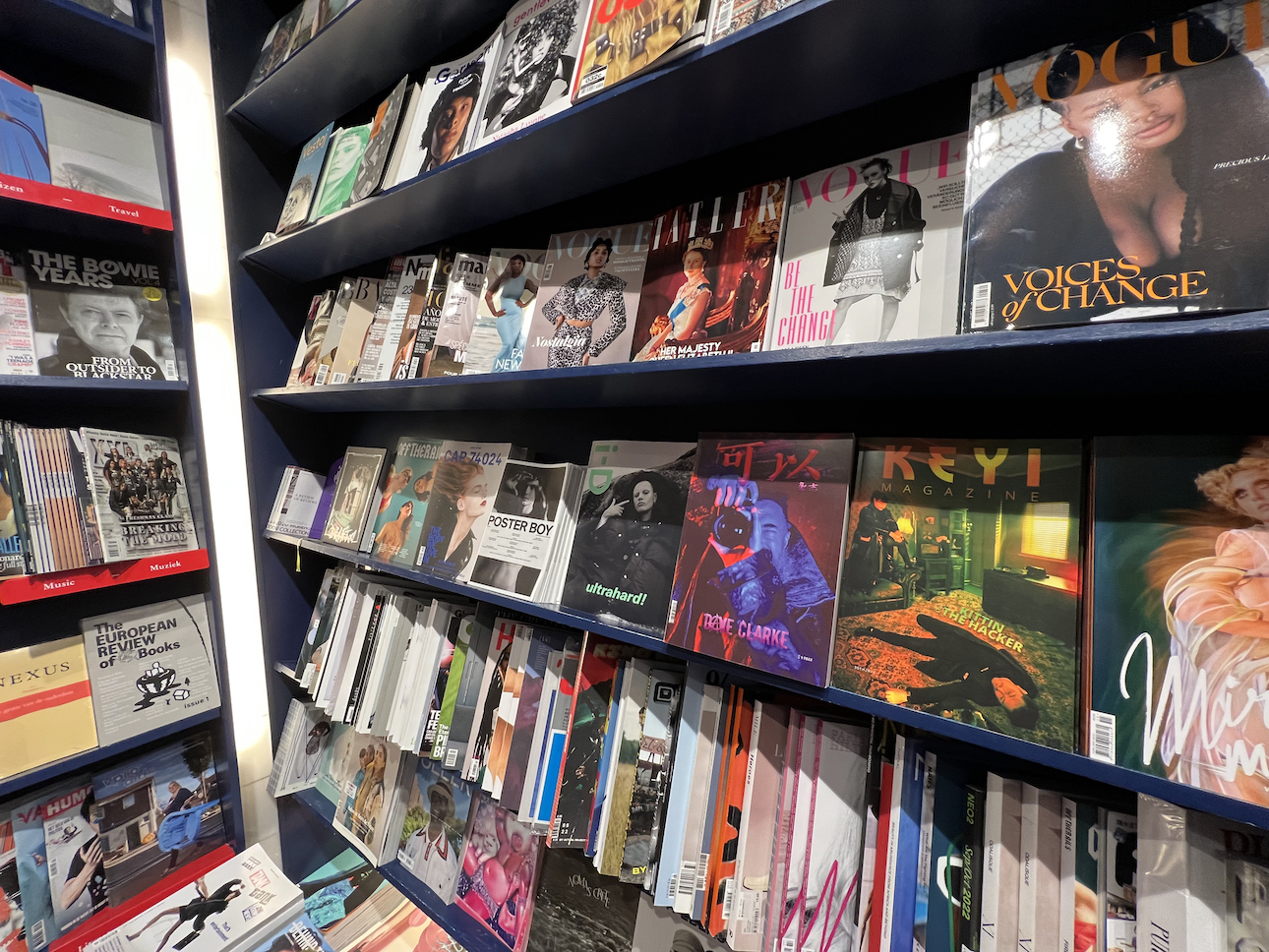 Club Atelier Amsterdam x Keyi Magazine
That's not over for the first day. In the afternoon we hosted our first streamed event in Amsterdam at Club Atelier. In our lineup we were proud to host interesting artists. Grace Dahl – the resident from Vault Sessions. Nick Moody, who is DJing since age 11. Berlin-based Melania from Paris-based RAW agency. As well as one of our editor's projects Berlin Bunny. The winner of the competition which we created for uprising DJs Dominika Karaszewska as our special guest.
阿姆斯特丹阿特莱尔俱乐部x Keyi杂志
第一天的工作还没有结束。下午,我们在阿姆斯特丹的Club Atelier举办了第一次流媒体活动。在我们的阵容中,我们很自豪地邀请了有趣的艺术家。Grace Dahl–来自Vault Sessions的常驻嘉宾。Nick Moody,从11岁就开始做DJ。来自巴黎的RAW机构的柏林的Melania。我们编辑的项目之一柏林兔子。我们为起义的DJ创造的比赛的冠军Dominika Karaszewska作为我们的特别嘉宾。
Expect some selected recordings to be published via our YouTube channel. Below are some portraits of the visitors and artists.
预计一些精选的录音将通过我们的YouTube频道发布。下面是一些参观者和艺术家的肖像。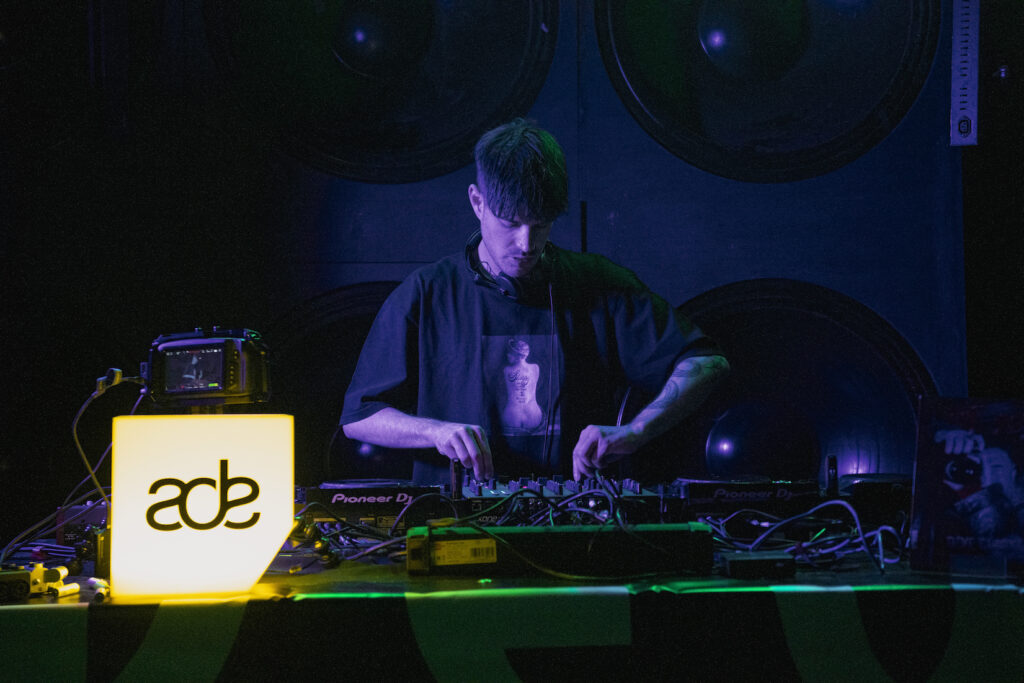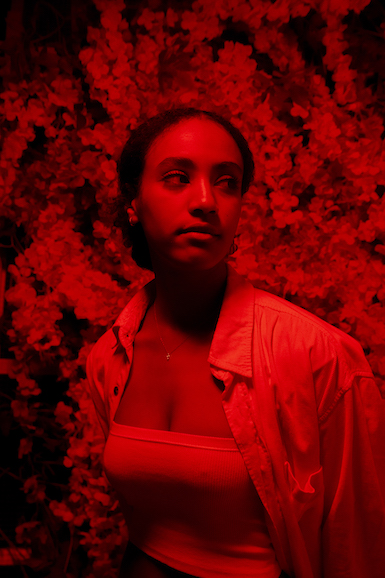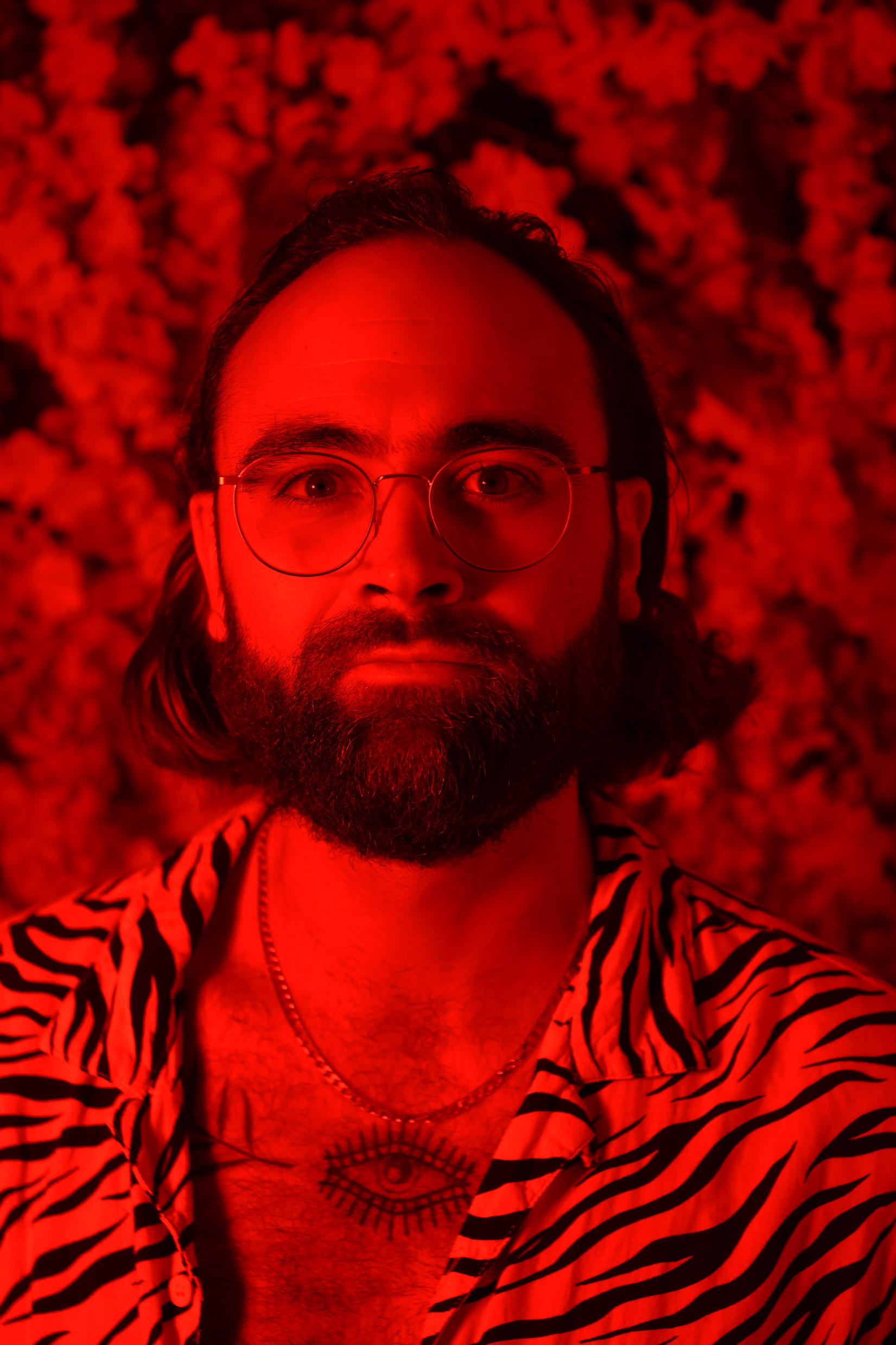 AWAKENINGS as the opening of the ADE madness.
The last cherry on top for us that day was the Awakenings to Gashoulder and set of Hector Oaks, which we couldn't resist. A massive amount of ravers with their smiles put us again on full power, even though we were exhausted after preparing the event. We couldn't stay long as the conferences were in the morning and we have another 4 days ahead. Hector producer and label head of KAOS OAKS played exceptional techno with his raw, groovy steps which we love! We couldn't imagine a better way to end to a day.
AWAKENINGS作为ADE疯狂的开幕式。
当天晚些时候,我们去了最后的樱桃园,去参加Gashoulder的觉醒会和Hector Oaks的演出,我们无法拒绝。大量的狂欢者带着他们的微笑让我们再次全力以赴,尽管我们在准备活动之后已经筋疲力尽。我们不能久留,因为会议是在早上,我们还有4天的时间。赫克托是KAOS OAKS的制作人和厂牌负责人,他用我们喜欢的原始的Groovy舞步演奏了出色的Techno音乐! 当然,我们无法想象一天的最佳结局。
Never tired of the important conferences.
Next to a huge amount of sold-out festival events, this year the ADE conference celebrated a triumphant reconnecting and gathering of the global electronic music industry at its home base Felix Meritis. The three-day ADE Pro program offered keynotes and in-depth discussions covering strategies, new opportunities and urgent topics such as sustainability for live events, mental health for artists and professionals, social change, and inclusivity.  In addition, the conference showcased the future of the electronic music industry and the wider world of live events and entertainment. Global industry leaders and tech experts discussed and showed how music professionals can utilize new technologies such as AI and Web3, as well as existing developments such as the increasing prevalence of streaming monetization and music licensing.
对重要会议从不厌倦。
除了大量售罄的音乐节活动外,今年的ADE会议在其大本营Felix Meritis庆祝了全球电子音乐产业的重新连接和聚会的胜利。为期三天的ADE Pro项目提供了主题演讲和深入讨论,涵盖了战略、新机遇和紧迫话题,如现场活动的可持续性、艺术家和专业人士的心理健康、社会变革和包容性。 此外,会议还展示了电子音乐行业的未来以及更广泛的现场活动和娱乐世界。全球行业领袖和技术专家讨论并展示了音乐专业人士如何利用人工智能和Web3等新技术,以及流媒体货币化和音乐许可日益盛行等现有发展。
ADE PRO. What's behind it?
ADE Pro also offered a platform for innovative startups. It offered an ADE Startup Competition in collaboration with global early-stage investor, Antler. Out of 100 applications, two winners were awarded a €100.000 investment during the grand finale. For data-focused music marketing solution Un:hurd and music education platform SYNKii.
ADE PRO。它的背后是什么?
ADE Pro还为创新的初创企业提供了一个平台。它与全球早期投资者Antler合作,提供ADE创业大赛。在100份申请中,两名获胜者在总决赛中获得了10万欧元的投资。他们是以数据为重点的音乐营销解决方案Un:Hurd和音乐教育平台SYNKii。 
ASLICE ? – panel by Dave Clarke and DVS1
Speaking about the next days and conferences we will talk not in a particular order of importance. However, we want to get more into topics that we believe are worth speaking louder. The first of them is Aslice. We had a chance to participate in a talk run by Dave Clarke and Zak Khutoretsky, better known as DVS1. Aslice is a service that allows performing DJs to share their fees with the artists who create the music that they play in their sets. We all know how hard it is to get paid for the producers.. Only one percent of clubs have the box technology installed to track played tracks and unfortunately, DJs don't submit playlists. With Aslice we can change that with just one right click to send the metadata. Learn more on the topic at www.aslice.com.
志愿者服务?- 由Dave Clarke和DVS1组成的小组
谈到接下来的日子和会议,我们将不按特定的重要性顺序来谈。然而,我们想更多地进入我们认为值得大声谈论的话题。其中第一个是Aslice。我们有机会参加了由Dave Clarke和Zak Khutoretsky共同举办的讲座,DVS1更有名。Aslice是一项服务,允许表演的DJ与创造他们在节目中播放的音乐的艺术家分享他们的费用。我们都知道,为制作人获得报酬是多么困难。只有百分之一的俱乐部安装了盒式技术来跟踪播放的曲目,不幸的是,DJ们没有用Aslice提交播放列表,我们可以改变这种情况,只需右键点击并发送元数据。了解更多关于该主题的信息,请访问www.aslice.com。
How to help Ukraine – ADE and Dave Clarke didn't forget to bring the topic on the table.
Another ADE conference moderated by Dave Clarke was an important ongoing topic. It was about the war in Ukraine with DJ Nastia & Ukrainian politician Lesia Vasylenko.
如何帮助乌克兰–ADE和Dave Clarke没有忘记把这个话题提到桌面上。
另一个由Dave Clarke主持的ADE会议是一个重要的持续话题。这是乌克兰的战争,有DJ Nastia和乌克兰政治家Lesia Vasylenko。
Technically the problem started earlier than many people may know. When Crimea was "annexed" on February the 20th 2014, but just after the Chinese Olympics at the beginning of 2022 the situation came to be a full-scale invasion which continues on a dramatic scale to this day with no end in sight.
严格来说,这个问题开始的时间比很多人可能知道的要早。当克里米亚在2014年2月20日被 "吞并 "时,但就在2022年初的中国奥运会之后,情况变成了全面入侵,至今仍在以戏剧性的规模发生,至今没有结束。
Dj and producer Nastia talked about how it affected her personally and her work life. The help by raising money for Ukraine through her gigs and making hard choices about canceling some shows due to perceptions of complicity – it was all part of the conversation. The Human Rights Activist and Ukrainian politician Lesia Vasylenko shared her way of the importance of bringing international awareness to this unimaginable seismic shift in Ukrainian life. The important question is: How we can all help culturally and how we can understand more fully at a deeper level?
DJ和制作人Nastia谈到了此事对她个人和工作生活的影响。她通过自己的演出为乌克兰筹集资金,并因被认为是同谋而做出取消某些演出的艰难选择,这些都是谈话的一部分。人权活动家和乌克兰政治家莱西亚-瓦西连科(Lesia Vasylenko)分享了她的方式,即让国际社会认识到乌克兰生活中这种难以想象的震荡变化的重要性。重要的问题是:我们如何能够在文化上提供帮助,如何能够在更深的层次上更充分地理解?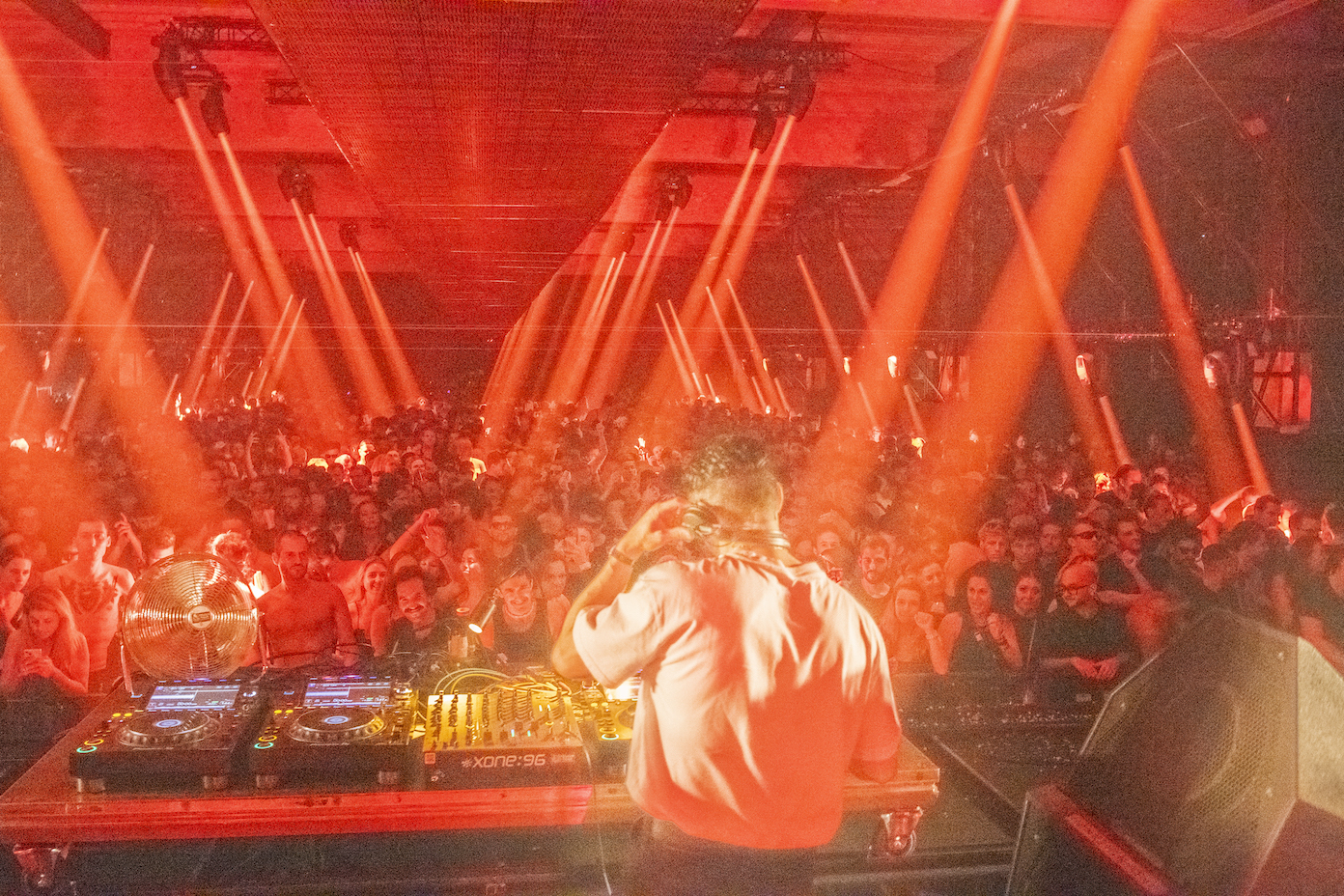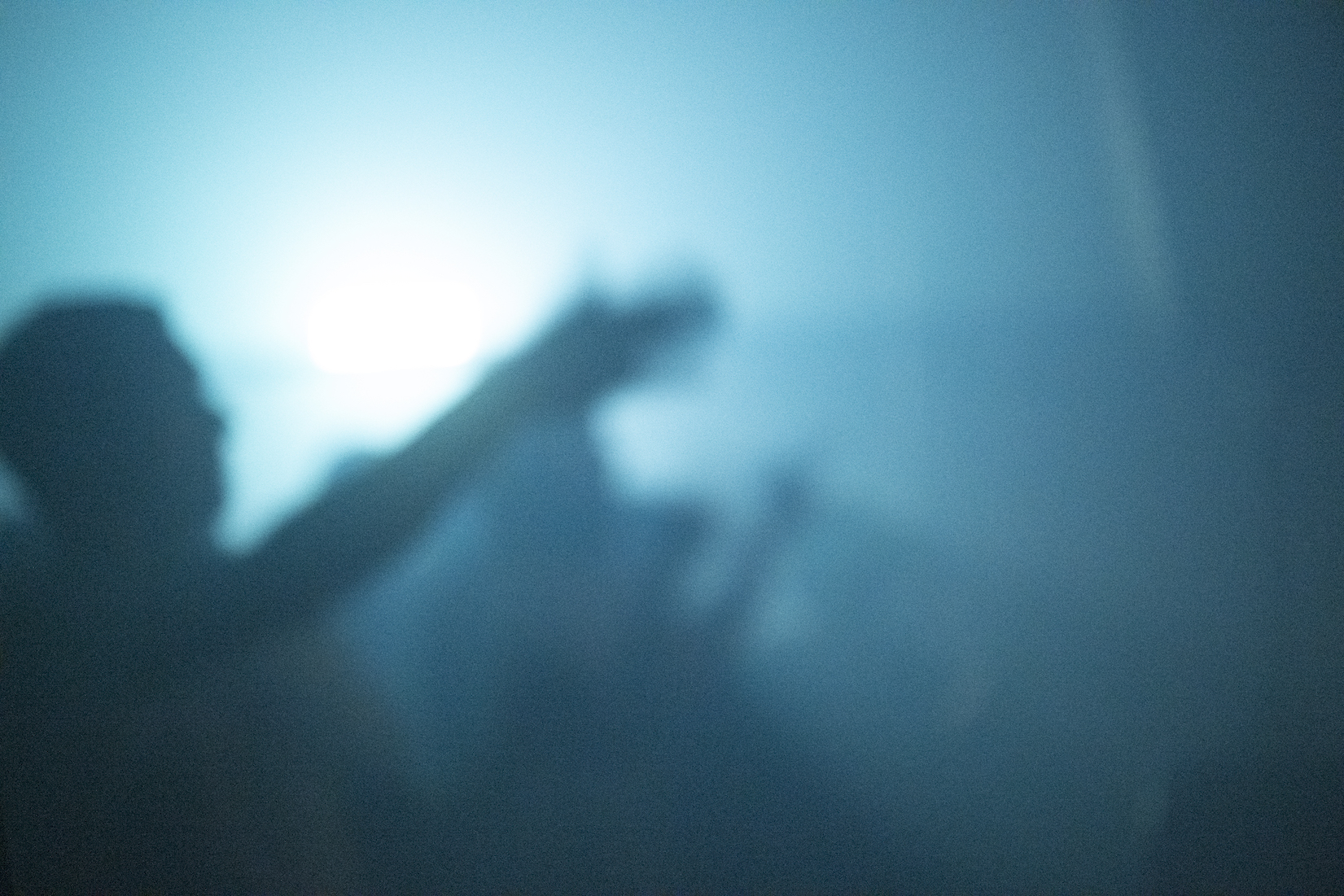 Our favorite big production festival during ADE: DGTL Amsterdam
The incredible amount of events in the festival of all festivals… We would like to point out DGTL Amsterdam and their massive production which was on point in every detail. Before we get into each performance that we were able to attend. Let's introduce the story of it. It's a festival full of discovery, inspiration and innovation. As you can see on their website. "DGTL constantly strives for a balance between the leading names in art and music. It's about the newest discoveries and exciting local treasures". Indeed you can always see the local DJs and DJs which are well-known in the music scene. Combining the visual effects created by the best event producers in the world…You can feel like on a futuristic spaceship. It's about your imagination of where you will end up on your trip.
ADE期间我们最喜欢的大型制作节:DGTL阿姆斯特丹
令人难以置信的大量活动和节日中的节日…… 我们想指出DGTL阿姆斯特丹和他们的大规模制作,在每个细节上都是完全到位的。在我们进入我们能够参加的每一场演出之前。让我们介绍一下它的故事。这是一个充满发现、灵感和创新的节日。正如你在他们的网站上看到的那样。"DGTL不断努力在艺术和音乐领域的领军人物之间取得平衡。这是关于最新的发现和令人兴奋的当地宝藏"。的确,你总能看到当地的DJ,就像那些在音乐界知名的DJ。结合世界上最好的活动制作人所创造的视觉效果……你可以感觉到像在一个未来的宇宙飞船上。这是关于你的想象力,你将在你的旅行中结束。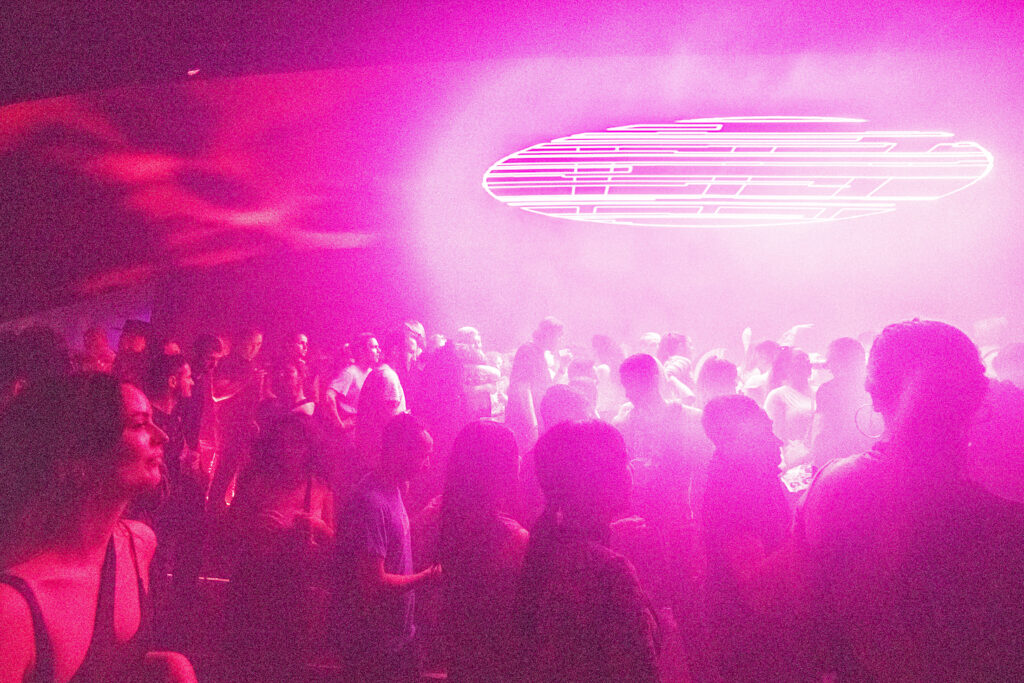 Key of the good production of the DGTL Amsterdam during ADE
"We design impressive stages within raw, industrial settings. Partnering with the best VJs, we create mesmerizing light effects and visuals. In addition to celebrating electronic music and art, DGTL is a space for experiments. It's an exploration of revolutionary sustainability projects." You can clearly see the lighting and visuals are well designed and specially connected according to the DJ's performances. The hypnotic vibe of the music itself is putting you in the space of your own different dimension.
阿姆斯特丹DGTL在ADE期间的良好生产的关键
"我们在原始的工业环境中设计令人印象深刻的舞台。与最好的VJ合作,我们创造了令人着迷的灯光效果和视觉效果。除了庆祝电子音乐和艺术之外,DGTL还是一个实验空间。这是对革命性的可持续发展项目的探索"。你可以清楚地看到闪电和视觉效果是精心设计的,并且根据DJ的表演特别连接。音乐本身的催眠氛围让你置身于自己的不同维度的落差。
DGTL is highly aware of its environmental impact.
It aims to be the most sustainable festival on the planet and invests heavily in reducing its carbon footprint. Not only is the festival known for its plant-based food court. It's free of single-use plastics, but DGTL also became fully sustainable. We could clearly see taking care of details from the booth. Worth mentioning that any place you would put your foot the experience wouldn't change for you.
DGTL高度关注其对环境的影响。
它的目标是成为地球上最可持续的节日,并大量投资于减少碳足迹。该节日不仅以其植物性食品广场而闻名。它不使用一次性塑料,而且DGTL也变得完全可持续。我们可以清楚地看到从展位上照顾到细节。值得一提的是,任何地方你会把你的脚,经验不会为你改变。
Only Amsterdam? Actually, DGTL is going global.
DGTL is much more than a festival; it is a global concept, an event that is present all around the world. Born in Amsterdam in 2013, DGTL has now grown into becoming a global brand with editions in Tel Aviv (IL), Mumbai, New Delhi (IN), Santiago (CL), São Paulo (BR), and many more to come. We are excited to say that after what we experienced in Amsterdam, we are already after the edition in Santiago Chile and clearly can't wait for more.
只有阿姆斯特丹?实际上,DGTL正在走向全球。
DGTL不仅仅是一个节日;它是一个全球性的概念,是一个出现在世界各地的活动。DGTL于2013年在阿姆斯特丹诞生,现在已经成长为一个全球品牌,在特拉维夫(IL)、孟买、新德里(IN)、圣地亚哥(CL)、圣保罗(BR)都有举办,还有更多的活动即将到来。我们很高兴地说,在阿姆斯特丹的经历之后,我们已经在智利圣地亚哥的版本之后,显然已经迫不及待地想要更多。
Our favorite acts at DGTL.
Going back to music performances, once we came we were able to listen to DJ Stingray313, Dax J, Paula Temple, SPFDJ, and Kobosil.
我们在DGTL最喜欢的行为。
回到音乐表演,我们一来就能听DJ Stingray313、Dax J、Paula Temple、SPFDJ和Kobosil。
We don't have to introduce the established figure in electro and techno from its earliest days, Detroit native, DJ Stingray313.
His Urban Tribe project is complete evidence of this. First appearing on the genre-defining 1991 compilation 'Equinox,' Urban Tribe with members of the group like Anthony Shakir, Carl Craig, and Kenny Dixon Jr. Getting to hear the first abstract, groove electro sounds from his set made us away and we already knew that we would be staying until the end. With his current and upcoming releases from desirable labels mixing a variety of genres and experimental, Ingram is pushing the premise of the Detroit legacy.
从底特律人DJ Stingray313的表演开始,我们不必介绍这位电子和技术乐坛最早期的成熟人物。
他的Urban Tribe项目完全证明了这一点。首次出现在1991年定义流派的汇编《Equinox》中,Urban Tribe的成员包括Anthony Shakir、Carl Craig和Kenny Dixon Jr. 从他的节目中听到第一个抽象的、槽状的电子声音,使我们离开了,我们已经知道我们将停留到最后。随着他目前和即将从理想的标签混合各种类型和实验性的发行,英格拉姆正在推动底特律遗产的前提。
Stepping onto another stage, we would like to mention Dax J's fireball sets.
As told before from his musical roots as a fan of jungle and drum 'n' bass as a teen in his native London, Dax J has grown to become one of the most sought-after techno DJs on the planet. His groovy, fast-forward techno-electro sets which are floating around the world after being picked by the best magazines and put on rankings in previous years. We got what we expected: solid techno at the end of the festival!
踏入另一个阶段,我们要提到达克斯-J火球组。
正如之前所说的那样,Dax J在他的家乡伦敦作为一个丛林和鼓贝斯的爱好者,已经成长为这个星球上最受欢迎的Techno DJ之一。他的Groovy、快进的Techno-Electro套装在前几年被最好的杂志选中并放在排行榜上后,在世界各地漂浮。在音乐节结束时,我们得到了我们所期望的坚实的Techno!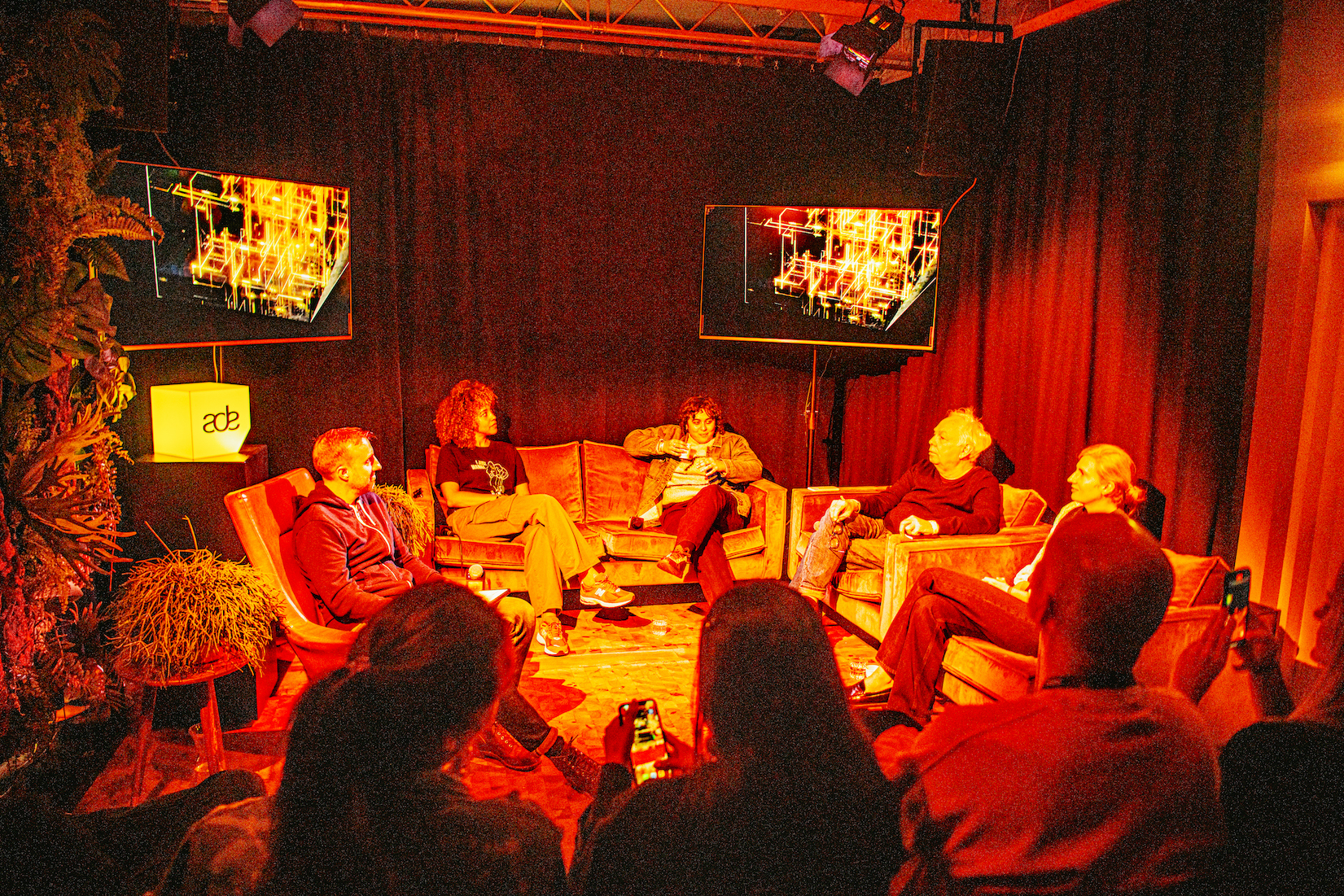 Going back to conferences after nights filled with music. "Can We Save The Night?!"
One of the topics which went through our minds many times… It was the panel with the controversial title "Can We Save the Night?!" The founder of legendary club Tresor Dimitri Hegemann, Eric van den Boogaard (Creative Director, Protein Agency, ) / Kea Kleihauer (Global Manager Culture and Experiential Marketing, Mast-Jägermeister SE, DE) / Melisa Cenik (NL) / Nedda Sou (NL).
在用音乐满足了夜晚的需求后,回到了会议。"我们能不能拯救这个夜晚?"
其中一个话题在我们的脑海中闪过很多次…… 那就是标题为 "我们能拯救夜晚吗?"的小组讨论。传奇俱乐部Tresor的创始人迪米特里-黑格曼(Dimitri Hegemann)、埃里克-范登-布加德(Protein Agency创意总监)/凯亚-克莱豪尔(Mast-Jägermeister SE全球文化和体验式营销经理,德国)/梅丽莎-塞尼克(荷兰)/内德达-苏(荷兰)。
The night is a place where everyone can truly be themselves.
That's what we definitely expect from the night and the people around us once we are together. For us music lovers, makers and supporters those are one of the most important subjects to cover. The night is changing, starting with gentrification, rising costs and safety concerns at the forefront. Therefore, we can look at examples straightway, where our favorite bars are getting shut down. We were absolutely curious about the thoughts of Dimitri. The founder and operator of the legendary Berlin club Tresor and director of Kraftwerk Berlin. After the first few minutes, we knew that the topic was not easy.
夜晚是一个每个人都可以真正做自己的地方。
这就是我们一旦在一起,肯定会对夜晚和我们周围的人有所期待。对于我们这些音乐爱好者、制作者和支持者来说,这些是最重要的话题之一。夜晚正在发生变化,从绅士化开始,各地的成本上升,以及正在经历的不安全。因此,我们可以直接看一些例子,我们最喜欢的酒吧正在被关闭。我们对迪米特里的想法绝对感到好奇。他是柏林传奇俱乐部Tresor的创始人和经营者,也是柏林Kraftwerk的主管。在最初的几分钟后,我们知道这个话题并不容易。
Everyone was interested in how to support each other.
We all also know that that's the key to the future, especially for small communities or collectives. We have to come together and build a fundamental future for our industry. It is all connected over the world for the same reason. However, support from big brands is necessary. Here we could mention Jägermeister which hosts programs supporting music, like this panel itself.
每个人都对如何相互支持感兴趣。
我们也都知道,这是未来的关键,特别是对小社区或集体而言。我们必须走到一起,为我们的行业建立一个基本的未来。它在世界各地都是连接在一起的,原因也是如此。然而,大品牌的支持是必要的。这里我们可以提到Jägermeister,它有支持音乐的项目,就像这个小组本身。
Dave Clarke's Melkweg takeover and one of the most interesting line up's.
Speaking about the night, we don't have to wait long before another day going till the end and we have a variety of clubs that offer the best DJ acts from around the world. In other words, Dave Clarke itself is having a spectacular night at Melkweg which we picked first. The line-up looks incredible Dave Clarke (GB) / DJ Stingray 313 (US) / Freddy K (DE) / Jeroen Search (NL) / Louisahhh (US) / Mirella Kroes (NL) / Rødhåd (DE) / Shinedoe (NL) / Surgeon (GB) / Ø [Phase] (GB) Starting with a set of Surgeon live, then the organizer itself is smashing the dancefloor into pieces.
戴夫-克拉克(Dave Clarke)接管Melkweg,是最有趣的阵容之一。
说到晚上,我们不用等很久就能看到另一天的到来,我们有各种俱乐部,提供来自世界各地的最好的DJ表演。换句话说,戴夫-克拉克本身在Melkweg有一个壮观的夜晚,我们在第一时间挑选。戴夫-克拉克(英国)/DJ Stingray 313(美国)/Freddy K(德国)/Jeroen Search(荷兰)/Louisahhh(美国)/Mirella Kroes(荷兰)/Rødhåd(德国)/Shinedoe(荷兰)/Surgeon(英国)/Ø [Phase] (英国)从Surgeon的现场表演开始,然后组织者自己把舞池打成碎片。
Save the vinyl cult? We didn't miss the "Vinylism" by Ellen Allien at ADE Clone Pop Up Store.
Above all, vinyl! We would like to mention Ellen Allien presents Vinylism at ADE Clone Pop Up Store in Amsterdam. Unbelievably packed and intense. The sweat was dripping from the ceiling and the vibe was hot. We were so impressed it was definitely one of the best events that day! The vibe just made us stay until the end. Thank you, Dr. Rubinstein:) It was also pleasure to meet for the first time Natasja and Marc – founders of GRAUZONE Festival, which is happening next month – get more information here.
安全的黑胶崇拜?令人高兴的是,我们没有错过ADE Clone Pop Up Store中Ellen Allien的 "黑胶主义"。
最重要的是,黑胶! 我们要提到Ellen Allien在阿姆斯特丹ADE Clone Pop Up Store举办的Vinylism。难以置信的拥挤和紧张。汗水从天花板上滴下来,气氛很热。我们印象非常深刻,这绝对是那天最好的活动之一!这种氛围让我们呆在那里。这种氛围让我们一直呆到了最后。谢谢你,鲁宾斯坦博士:) 我也很高兴第一次见到Natasja和Marc–GRAUZONE音乐节的创始人,该音乐节将在下个月举行–在这里获得更多信息。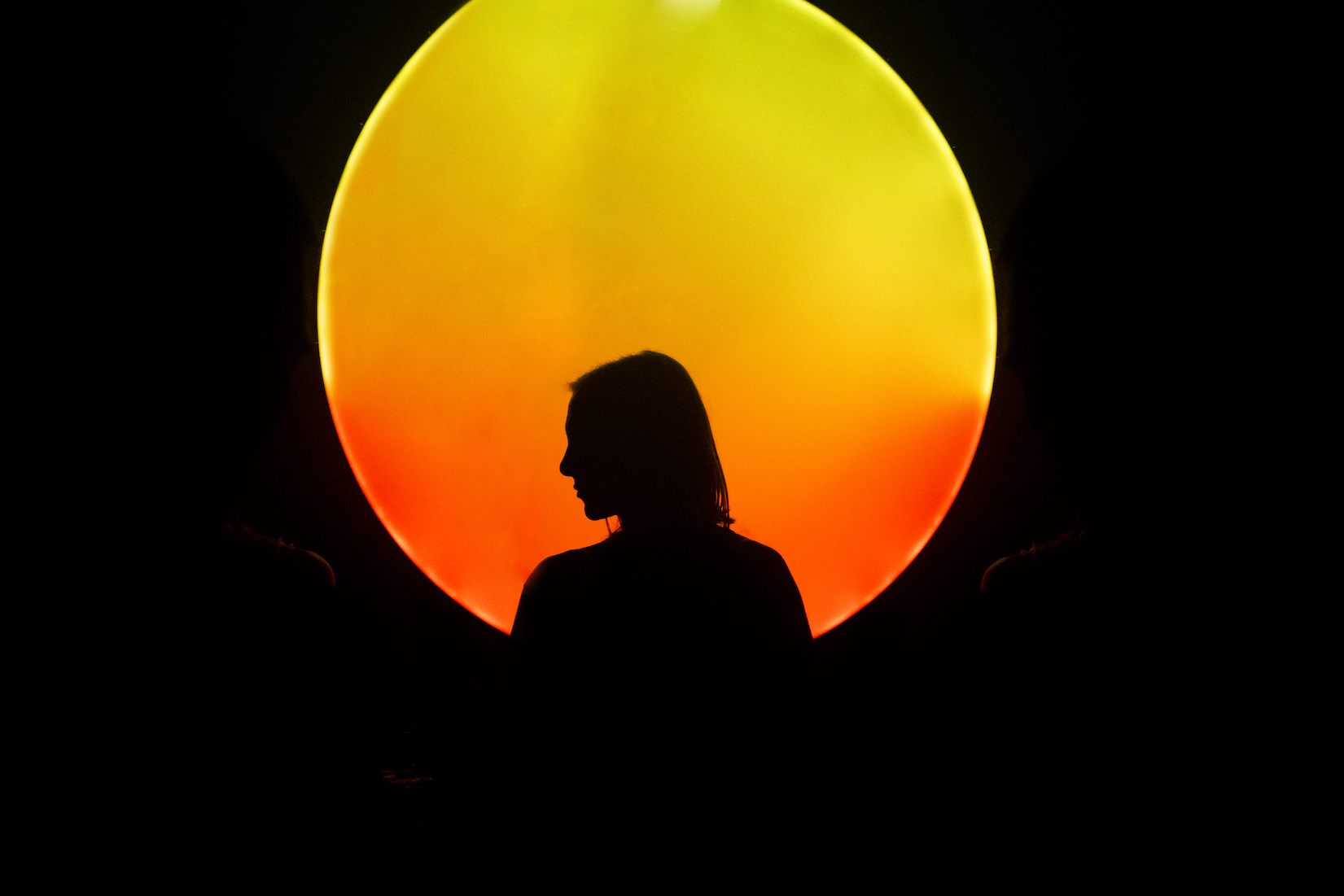 Demolition: Time for the contest and picking tracks from emerging talents. Everyone had a chance!
In the jury: Dave Clarke, Hiroko Yamamura, mrspring, Serge, Blck Mamba, Topic, Wiwek. In other words, their show demolition was back again this year! The hugely successful format, which producers are able to receive live, on-stage feedback. A panel of renowned electronic music professionals – from A&R's to Artists all with a broad knowledge of the electronic genres. Exciting for freshly baked producers, and artists phenomenal part of the program of getting feedback straight away. And stand eye to eye with a dream.
拆迁。比赛的时间,从新兴人才中挑选曲目。每个人都有机会!
评审团中。Dave Clarke, Hiroko Yamamura, mrspring, Serge, Blck Mamba, Topic, Wiwek. 换句话说,他们的节目拆解今年又回来了! 这种大获成功的形式,制作人能够在舞台上收到现场反馈。一个由著名的电子音乐专业人士组成的小组–从A&R到艺术家,都对电子流派有广泛的了解。 对于刚出炉的制作人和艺术家来说,直接获得反馈的计划是令人兴奋的。并与梦想对视而立。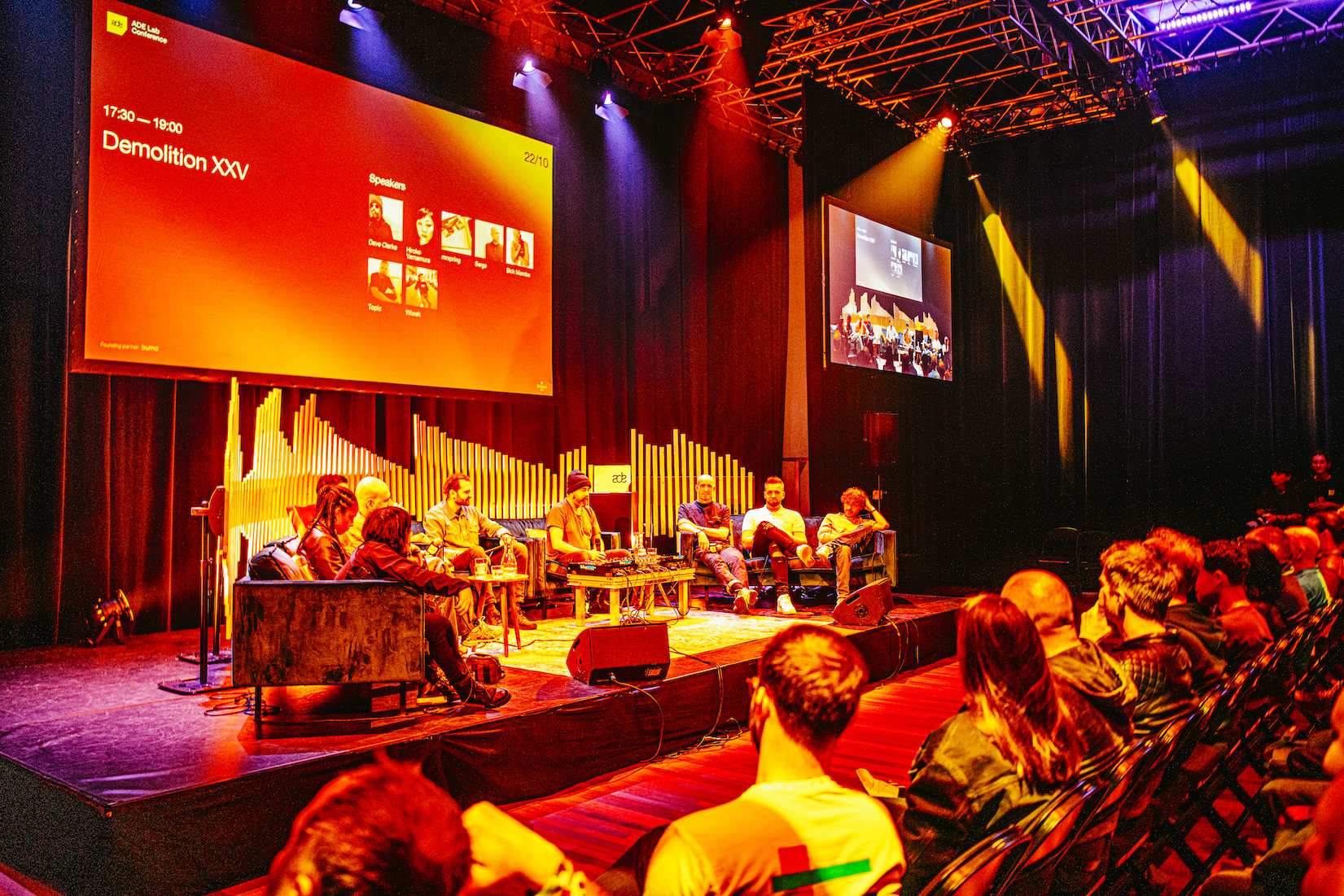 We had a chance to visit the release party made by Phases Records a new label from long-serving DJ / Producer Alexis-Phase, who ran the infamous Phase parties at Griessmuehle in Berlin. Now relocated to Amsterdam and channeled into the unique party spirit of both cities.
我们有机会参观了Phases Records的发布派对,这是一个由长期服务的DJ/制作人Alexis-Phase创立的新品牌,他在柏林的Griessmuehle举办过臭名昭著的Phase派对。现在他搬到了阿姆斯特丹,并将这两个城市独特的派对精神融入其中。
The first release is a carefully curated V.A. comprised of six original tracks that illustrate and radiate the curated sound, vision and atmosphere of the imprint.
The V.A. combines genre-bending music from six different artists, exploring the broad sonic landscape of electro-industrial dance music, and pushing boundaries in sound, without breaching the sanctity of the dance floor. Feature tracks by New York techno legend and owner of Sonic Groove records Adam X, Mannequin records boss Alessandro Adriani, Maedon (Sonic Groove), 3.14 (Pi Electronics, Modal Analysis), E-bony (PAG TLV) and Chloe Lula (Aufnahme + Wiedergabe)
第一个版本是精心策划的V.A.,由六首原创曲目组成,说明并辐射出该唱片公司精心策划的声音、愿景和氛围。
V.A.结合了来自六位不同艺术家的类型弯曲的音乐,探索了电子工业舞曲的广泛声音景观,并在不破坏舞池的神圣性的情况下推动了声音的界限。这张专辑收录了纽约电子乐传奇人物、Sonic Groove唱片公司老板Adam X、Mannequin唱片公司老板Alessandro Adriani、Maeon(Sonic Groove)、3.14(Pi Electronics、Modal Analysis)、E-bony(PAG TLV)和Chloe Lula(Aufnahme + Wiedergabe)的作品。
We finished our festival at RADION with a closing set by Tigerhead from BLBC Agency.
The club is located in the former ACTA dental center, better known as the ACTA breeding ground. A culturally free haven where we are constantly looking for the boundaries and interfaces of experimental and already established projects. This creates a program that balances contentedly on the fringes of various cultural disciplines. It was a fantastic way to end the festival! We can't wait to be back next year! Also, if you are 100% sure about getting  copy of the next edition you can pre-register right now!
我们以BLBC机构的Tigerhead的闭幕演出结束了我们在RADION的音乐节。
俱乐部位于前ACTA牙科中心,更被称为ACTA繁殖地。一个文化上自由的天堂,在这里我们不断寻找实验性项目和已经建立的项目的边界和接口。这创造了一个在各种文化学科的边缘地带满足地平衡的项目。 这是一个结束艺术节的奇妙方式!我们已经迫不及待地想再回来。我们已经迫不及待地想在今年回来了!另外,如果你对下一届的展览有100%的兴趣,你现在就可以预注册了