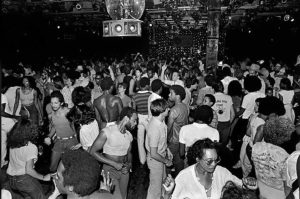 In celebration of Pride Month, we're taking a rhythmic journey through time, tracing the transformative footprints of some of the world's most influential LGBTQ+ club spaces in the oasis of house music. From the disco-fueled dance floors of Chicago's Warehouse to the pulsing beats of New York's Paradise Garage; from Dublin's Mother, a cornerstone of Ireland's LGBTQ+ community, to London's pioneering Trade; and culminating in San Francisco's iconic The EndUp, these are the clubs that not only created a sanctuary for self-expression and inclusivity but also helped shape the sonic landscape of house music.
These venues, through their innovative sounds and welcoming atmospheres, left an indelible mark on house music and gay culture, intertwining their destinies forever. Each club, though unique in its identity and history, shared a common purpose: to provide a space for the queer community to freely express themselves, and to allow the unifying beats of house music to permeate every corner.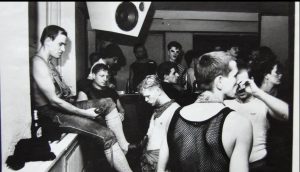 IA
1. The Warehouse (Chicago, US): The Warehouse nightclub, universally acknowledged as the cradle of house music, was inaugurated in 1977 in Chicago, under the helm of Robert Williams. This venue quickly gained renown, drawing in predominantly gay Black and Latino crowds who reveled in the club's unique brand of disco music, spun masterfully by the resident DJ, Frankie Knuckles. Knuckles, a New York native and a close friend of Larry Levan was well-versed in the vibrant gay scene of NYC, particularly through his frequent attendance of David Mancuso's The Loft parties.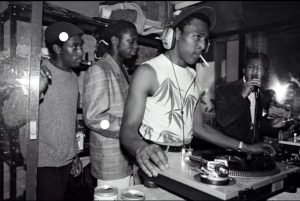 With time, as Knuckles shifted his DJing style from East Coast records and Philly beats to a soulful tempo layered with intricate percussion, the music became the club's epicenter, leading to a significant increase in the venue's diversity. As such, The Warehouse's integral role in the genesis and evolution of house, coupled with its profound influence on gay culture, offers a fascinating lens into the rich tapestry of house music history.
2. Paradise Garage (New York City, US): Paradise Garage stands as a pivotal establishment in the history of house music, celebrated not just for its electrifying musical legacy but also for its inclusive ethos. Catering primarily to a gay and lesbian audience, the club also welcomed patrons of all backgrounds, shapes, and orientations. This openness distinguished it from other clubs of the era like Studio 54, even though Paradise Garage was ostensibly a members-only venue.
The club had a unique system that still allowed "average" people entry, provided they possessed a certain "look" or accompanied a member. This balance of exclusivity and inclusivity carved out a unique space for queer dance culture to flourish, giving birth to the diverse musical landscape we see today. At the heart of the club was Larry Levan, often hailed as one of the most gifted DJs of his generation. Levan was renowned for his impeccable taste, inventive style, and deep rapport with his audience.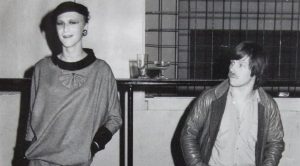 3. Mother (Dublin, Ireland): Mother, established in Dublin in June 2010, and co-founded by Cormac Cashman, has been a significant catalyst in the city's LGBTQ+ scene, offering a safe space for the community to express themselves freely. With an emphasis on disco and a hint of nostalgia, the club nights at Mother have become a must-visit destination for disco aficionados across the city. While it initially began as a club night, Mother has since evolved to have a broader influence on Ireland's LGBTQ+ community.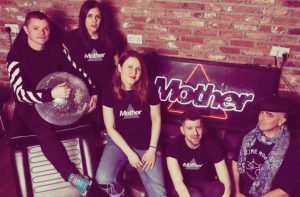 Mother Family, left to right, Ghostboy, Ruth Kavanagh, Lisa Connell, Cormac Cashman, Rocky T Delgado.
The establishment is renowned for its participation in, and organization of, some of the most memorable events at Ireland's leading festivals. Two such instances are the Mother Pride Block Party and Love Sensation music festival, which Cormac also promotes and co-founded. The Mother Pride Block Party, an annual event held in tandem with Dublin Pride, is one of the highlights of the city's Pride celebrations. It features a blend of live music, DJ sets, and performances, all of which embody the spirit and joy of the LGBTQ+ community.
4. Trade (London, UK): Trade's impact on modern club culture is truly significant, as it paved the way for the evolution of gay clubbing since its establishment by Laurence Malice in 1990. As the first legally sanctioned after-hours club in the UK, Trade's influence served as a template for many others that followed. Nestled within the confines of Turnmills – the first UK club awarded a 24-hour license – Trade transformed a humble basement into a liberating sanctuary adorned with neon hues, providing a much-needed space for London's queer community to gather and express their identities openly.
In the sphere of house music, Trade occupied a distinct position as a pivotal player in shaping the genre's trajectory. The club was a beacon for the gay community and played an instrumental role in fostering the growth of house in the UK. Its history provides a fascinating narrative for those keen to explore the international progression of house music and its deep roots in queer culture.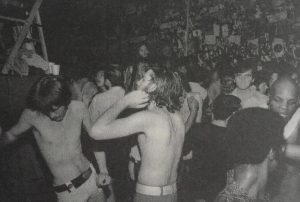 5. The EndUp (San Francisco, US): The EndUp, a legendary LGBTQ+ friendly club in San Francisco, was opened by Al Hanken, a would-be gay club impresario, in November 1973. Positioned in an old 22-room hotel at the corner of Sixth and Harrison Streets, the club was initially designed to ride the disco wave with its light-up dancefloor and impressive quadraphonic sound system. From its inception, The EndUp has been known for its eclectic programming, hosting a myriad of parties and events spanning various genres, including reggae, techno, hip-hop, and the birthplace of Hi-NRG in the '80s. Significantly, the club also served as the heart of the city's deep house scene in the '90s, providing an American home for Berlin-style techno in the 2000s.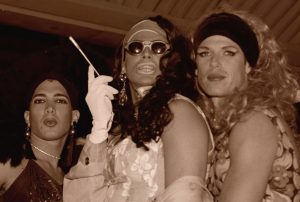 A magnet for a diverse crowd from the onset, the club played a crucial role in shaping the dance culture history of San Francisco. By consistently showcasing house music and fostering new talent, it extended its influence beyond the local community, having a profound impact on the global house music scene. In this way, the EndUp has provided a vital, inclusive space for the LGBTQ+ community and their allies to openly share their identities without restriction. This contributed significantly to the evolution and popularity of house music within the queer community and beyond.