RAFAEL MORAES – RECONNECTIONS
By James Hall, an Owner/Editor at My House Radio 4-22-21
Q. Hey Rafael it truly is a pleasure to sit down with you. Your new hit solo album
"Reconnection" is out!! How are you feeling about it and what inspired it?
A. I'm very happy to put out this project that started years ago with good friends on Yoruba Records, my music family. My inspiration was a process of reconnecting myself to make music, play instruments, share the experience with other artists, and live closer to my spiritual life.
Q. So, where in Brazil are you from? What's the House Scene like in Brazil?
A. I'm from São Paulo, born and raised, but always traveled around… Electronic Music here is big, I've been working here (more them 20 years ago) to develop a Deep House scene. Keeping its real roots, music, dancers, environment…
I can't complain, been doing a good job with my friends.
Q. When did you first start producing?
A. I'm a musician, so the studio was a natural place to be since I was a teenager. I just started to put my hands on it when I met Ale Reis and Andre Torquato and we started Nomumbah, about 15 years ago, maybe more… I've learned everything from them, I'm lucky to have these two people in my life with all the talent and knowledge inside a studio.
Q. What drew you to the music industry?
A. I've never done anything in my life that wasn't music-related. Playing in bands, working in studios, record shops, DJing. Music was never an option but a lifestyle.
Q. Who are you inspired and influenced by?
A. Soul, Afro, Latin, Jazz, Brazilian Music… I don't listen too much to electronic music in my place, of course, I check what's going on, but mostly I listen to my records on those genres… There's so much music to get inspired, and those are my sources when I go to the studio to make my music.
Q. Please explain your creative process? How does Rafael get inspiration?
A. It just happens, there's no formula. I'm not the kind of person that wakes up and goes to work in the studio every day. When some idea comes to my mind I just get the tools to make it, and that's it.
Q. If you could work with anyone, who would it be?
A. Patrice Rushen, Esperanza Spaldin, 4uestlove, Herbie Hancok… I can't make a list!  There are many artists that inspire me. But to be honest, the ones I love are on my album.
Q. Do you have any future collaborations coming up or Solo projects in the works??
A. Right now I'm going to focus on the album release, that's a lot already. But I have a remix coming out soon on Afroterraneo for an Afro-Brazilian music project.
Q. So I ask every artist on the scene about staying power, where do you see yourself in the future?
A. Doing what I do, making my music reach as many people as possible, having opportunities to travel the world and play in clubs and festival that allows me to express myself more and more.
Q. Lastly, I'd like to say thank you again for sitting down with us here at My House Radio. I see great things in your future. The Reconnection album is really hot  Is there anything you'd like to share about upcoming events that we should be looking out for?
A. It's my pleasure to share this with you and thanks for the opportunity.
I'm On every 3rd Tuesday of the month on MY House Radio Fm 7PM EST with NomumbahRadio Show, also on my Twitch channel doing the Kizum Worldwide Radio with different shows almost every day on twitch.tv/djrafaelmoraes and the KIzum Worldwide Radio stream on House Nation Channel at twitch.tv/house_nation_music every Monday 12PM EST. That's what keeps me busy during this pandemic, sharing all the music I have and get connected to my audience.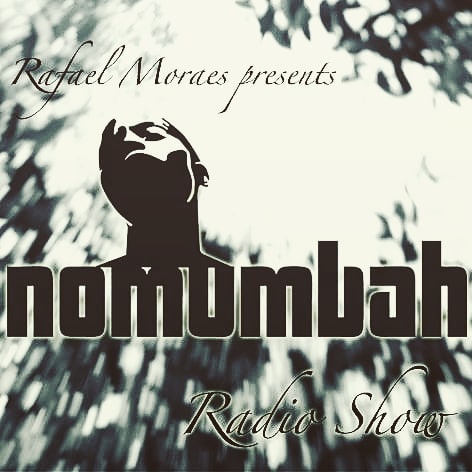 Pre Order Rafael Moraes – RECONNECTION Now on Yoruba Records Bandcamp.
Support the artists and the labels.