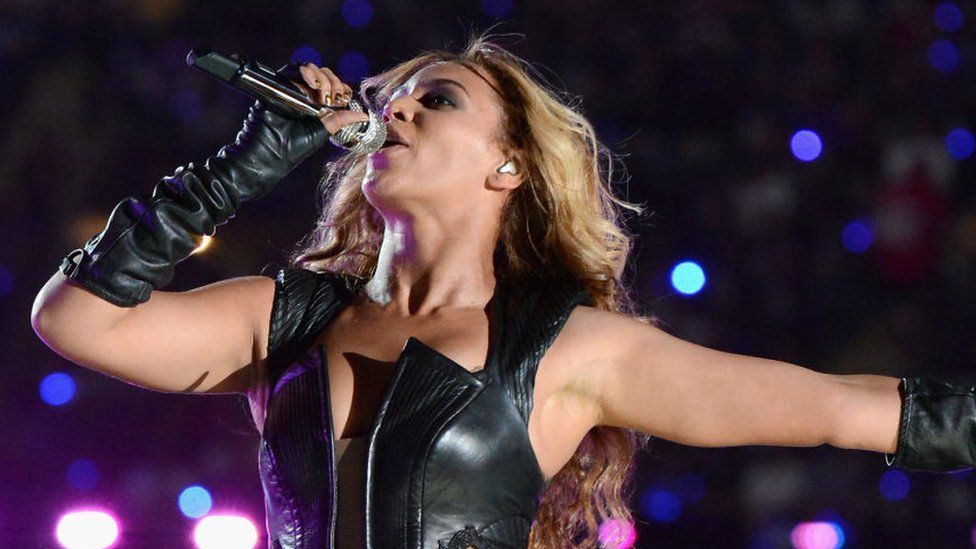 By Mark Savage
BBC Music Correspondent
Published
"I'm on that new vibration," sings Beyoncé on her new single, Break My Soul. "I'm buildin' my own foundation."
The foundation of her new sound actually dates back to the diva house movement of the 1990s, with its deep grooves, soaring melodies and insistent four-four beats.
She even shares the writing credits with Allen George and Fred McFarlane, composers of the timeless house classic Show Me Love for Robin S.
Weirdly, Break My Soul neither samples nor quotes their song. It simply uses the same bass sound, a preset on the infamous Korg M1 keyboard. But Beyoncé has always been careful to acknowledge the black creators who have influenced her.
Sending a few royalty cheques to the creators of Show Me Love (or to their family in the case of McFarlane. who died in 2016) is a very Beyoncé gesture.