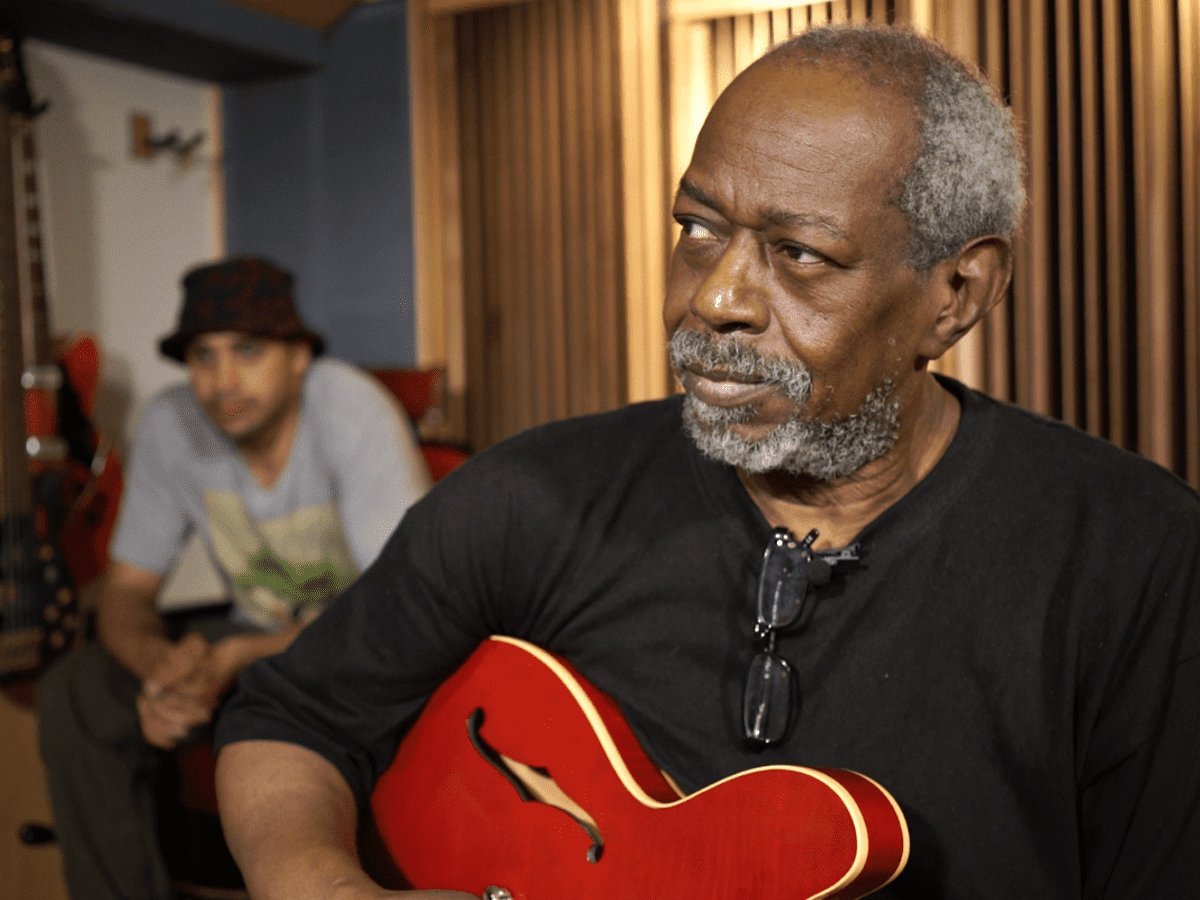 New York underground disco and house music producer and arranger Patrick Adams has died. He was 72-years-old.
New York's music scene has lost an undeniable legend. On Wednesday (June 22), it was announced that Patrick Adams, underground disco, soul and house music producer and arranger died from undisclosed causes. Adams was 72-years-old.
Adams' daughter Joi Sanchez confirmed the news on her Facebook, writing:
He who dubbed me joy at birth, taught me how to live in love, made himself unforgettable in every way to me and to so many others in the world. 

Patrick Adams

 has moved on but some of us, like me, will forever be stuck [happily] in what he created for us and by us.

My father passed away earlier today at on his sleep at the golden age of 72 after living a life of music. Forever grateful for what I learned from him? Who I became because of who he was. I'm amazing because he was literally legendary. There will never be another like him, just like there will never be another me. I'd I've learned nothing else from his tutelage, it's that we are all who we are and it's up to each of us to make the best of it so God (however you identify it) can shine through is.
The musical polymath began navigating the soul and disco scenes of the 1970s as a member of New York band The Sparks. In 1968, Adams managed R&B group Black Ivory, who eventually signed to Today Records. Wanting to find prominence on his own, Adams started production company Patrick Adams Productions Music, which specialized in various facets of dance music.
Adams went on to produce and arrange material for Eddie Kendricks, Gladys Knight, Sister Sledge, Musique, Loleatta Holloway and more, while in friendly competition with fellow producers Thom Bell and Chic member Nile Rodgers during the '70s. In the '80s, Adams was an engineer for the likes of Keith Sweat, Salt-N-Pepa and Eric B & Rakim. Adams assisted with their debut and sophomore albums Paid in Full and Follow the Leader, respectively, as chief engineer at Power Play Studios in Long Island City.
In 2017, Adams' extensive discography was honored in a written profile from Red Bull Music Academy, who recognized his production on songs "Atmosphere Strut" by Cloud One, "I Think I'm In Love" by Mayberry Movement and more. Two years prior, Adams held a 90-minute talk with Red Bull Music Academy about being a pivotal member of New York City's dance music scene.
Read tributes to Patrick Adams below.